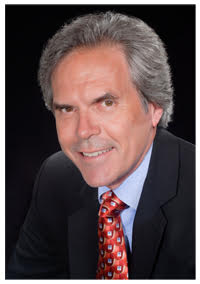 "A smile can
be the source
of joy."
Dr. Charles A. Lennon
About Charles Lennon D.M.D
During my early professional education, I received multiple restorative dentistry awards from Fairleigh Dickinson School of Dentistry (1977). My four years spent as a lieutenant in the US Navy (1977 -1981) as a general dentist afforded me the opportunity to learn the various specialties within the dental profession, with many courses taken at Bethesda Naval Hospital. Upon completion of my Naval service, I completed my Prosthodontic Specialty training at New York University College of Dentistry Post Graduate Program. My continued success in my career is directly a result of my time spent at NYU. I have never worked so hard and enjoyed the experience so significantly.
Many of my closest friends and professional associates are the professors and students I trained and studied alongside of during those years. After starting my private practice in 1983, I continued at NYU College of Dentistry as an associate professor and later taught at New York Presbyterian Hospital. Now almost 30 years later, I remain in private practice in Manhattan on Madison Avenue and associate myself throughout the Prosthodontic and Dental profession through many organizations, groups and lecture series.
My practice has always remained committed to the utmost care in the field of specialized dentistry. My staff, many of whom have been with me for many years, continue to express and demand those same values and commitment from themselves on a daily basis. Dentistry has always been a passion of mine, and my practice is committed to offering not only exceptional treatment, but an experience and relationship grounded in respect, professionalism, and compassion.
My career as a prosthodontic professional has provided me with an unforeseen knowledge, expertise and ability to restore the most difficult of cases, striving to achieve the best result and always keeping the patients concerns at the forefront of my treatment. My passion to restore does not stop with dentistry, and includes hobbies such as old homes and vintage automobiles.
Associations
& affiliations
New York State Academy of General Dentistry
New York State Dental Association
Academy of Osseointegration
National Dental Association
American Dental Association
American College of Prosthodontics