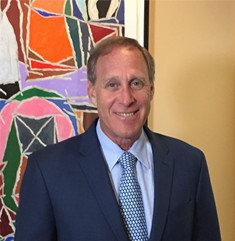 "Exceptional
dentistry is an art."
Dr. Michael A. Mass
About Michael A. Mass, D.D.S.
Michael A. Mass, DDS has been practicing in New York City since 1985. He graduated from the University of Buffalo School of Dentistry with honors and served his dental residency at Cornell Medical Center/New York Hospital. He then became a partner in the prestigious practice of Dr. Arthur Kahn at 654 Madison Avenue, New York, where he has practiced for the past 30 years
It was here that Dr. Mass has developed numerous esthetic and restorative techniques used for treating complex dental rehabilitation. His innovations in implant and cosmetic dentistry have made him one of the leaders in the field. Creating natural beautiful esthetic teeth that fit precisely and function comfortably is what truly distinguishes him in his field. Having his laboratory on premises and working in collaboration with his master ceramist enables Dr. Mass to achieve the highest level of excellence and beauty in smile design.
For over thirty years Dr. Mass has been making beautiful smiles and caring for his patient's needs. His experience and dedication to fine dentistry attracts clients from the New York metropolitan area as well as many parts of the world.
Associations
& affiliations
American Academy of Cosmetic Dentistry
International Academy of Gnathology
Northeast Academy of Gnathology
American Prosthodontic Society
American Dental Association
New York State Dental Association
American Academy of General Dentistry
New York State Academy of General Dentistry